How to Make Money
How to make money?

Member resellers share a unique invitation link on the social platform. As long as your friend registeres account and completes an order through the link you share, you can get a 3% commission. Your friend will also receive a around $5 new member coupon.

The premise is that the order is be completed, that is, the payment has been made, the goods have been shipped, and the customer confirms the receipt.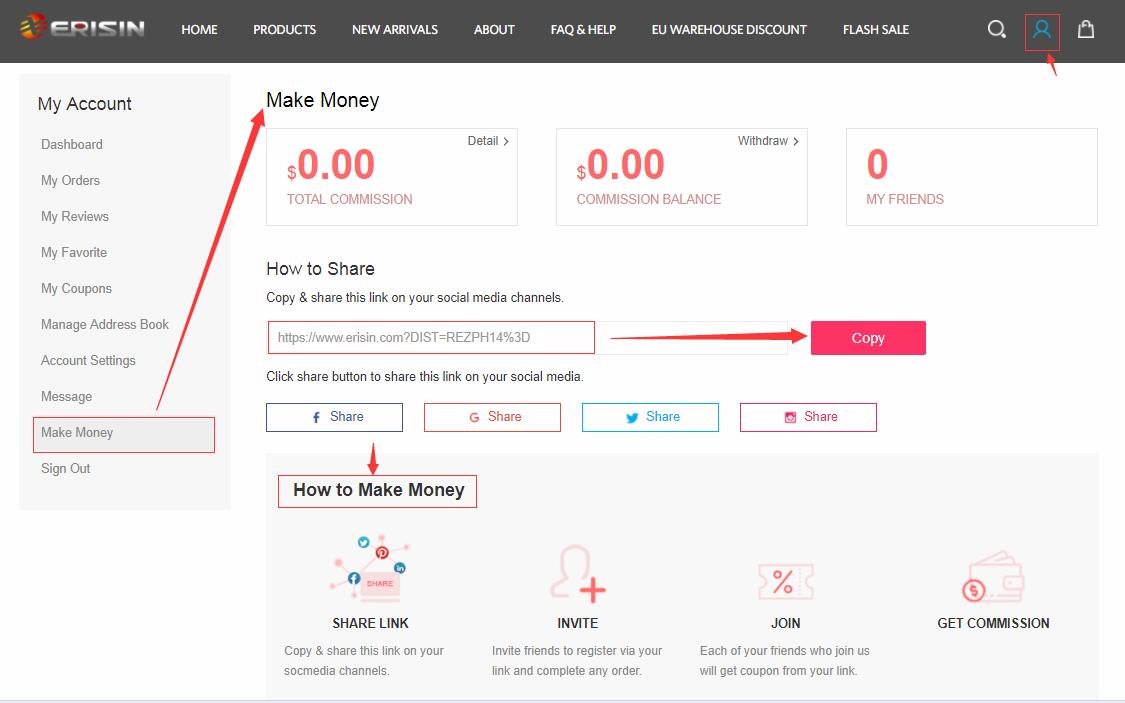 Frequently asked questions about Distribution

(1) A member who has registered before opening the Distribution Function will become a first-level distributor by default. By opening the registered account of the website through the sharing link of the first-level distributor, it will become a secondary distributor.
(2) The distributor level is at most a level 3 distributor.
(3) The first-tier distributor will receive the rebate of the order of the second-tier and third-tier distributors, and the second-tier distributor will receive the rebate of the order of the third-tier distributor. and the third level distributor will receive the discount for the ordinary consumer order.


How to withdraw commission?

Click "Withdraw" to enter





Then enter the withdrawal amount, as well as the PayPal address and account number.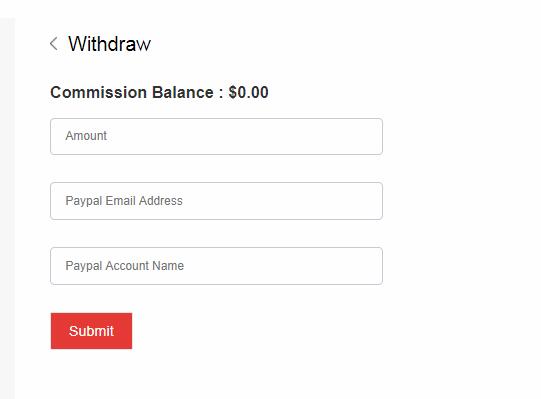 Finally, send us an email to confirm.